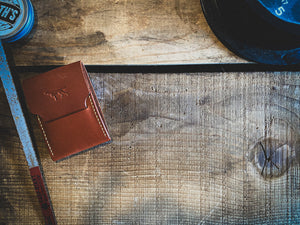 Why Our Wallets Are the Real Deal
We don't mess around when it comes to making wallets. Each one is crafted with love and top-notch materials because we believe your everyday carry should be as unique as you are. Whether you're a card-only type or trying to slim down that chunky carry, we've got your back.
Crafted with Love and Quality Materials
At Hound Valley Goods, we're all about quality. Our wallets are made with the good stuff—high-quality leather and top-notch materials. We're not just making wallets; we're creating little masterpieces that'll stick with you through thick and thin.
Your Wallet, Your Way
Don't settle for the ordinary. Pick from our wallets in six cool leather colors. But hey, if you're feeling extra fancy, go ahead and customize! Mix and match colors or throw in leathers we don't usually offer. It's your wallet, make it scream "you." Contact us here and let's make it happen!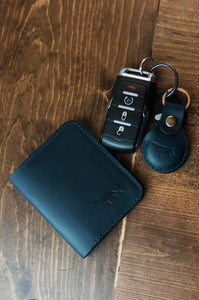 EDC Lovers, We Got You:
If you dig that clean, minimalist vibe and you're all about everyday carry, you're in the right place. Our wallets aren't just accessories; they're essential gear for your everyday adventures.
Meet the Legends: The Buck, The Guster, and The Bernard:
---
Hound Valley Goodsis all about making wallets that are as cool as you are. Dive into our collection and find the wallet that vibes with your style and needs. This is Hound Valley, where craftsmanship meets customization. Let's do this!